Description GSA fire rated foam is a one component, self-expanding, ready to use polyurethane foam which has a fire rating of up to 120 minutes when used in configurations according to Australian standards AS1530.4
Key Performance Properties
• Fire resistant 120 minutes
• Tack free time after 8 – 12 minutes
• Easy to apply applicator gun
• Can be used in joints from 5mm to 30mm wide
• Fast processing
• AS1530.4 Australian standards tested
• Can be painted over when fully cured
Application
Specifically developed for fire resistant sealing and filling of joint and seams in areas of construction where fire resistance is required.
Specification Application
Temperature: +10°C - +3°C Base
Polyurethane Closed cells
± 70% Curing Time: FEICA TM1015 80 - 100 Minutes Cutting Time
FEICA TM1005 20-40 Minutes Density: 15 - 20 kg/m3 Tack free time
FEICA TM1014 8 - 12 Minutes Thermal conductivity: 30 - 35 mW/m.K Yield
FEICA TM1003 750ml = 40 - 45 litre
Limitations:- Not suitable for PE, PP, PC, PMMA, soft plastics, neoprene and bituminous substrates. Not suitable for continuous water load and for filling large hollow spaces where insufficient moisture is available.
Contact the WPS Team for MSDS & Data Sheets and ask about Account Holder Discounts.
(1090)
Be The First To Review This Product!
Help other WP Supplies users shop smarter by writing reviews for products you have purchased.
Others Also Bought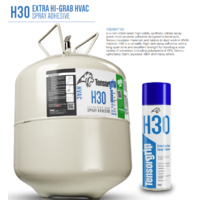 H30 - Extra High Grab Spray Adhesive
From $26.86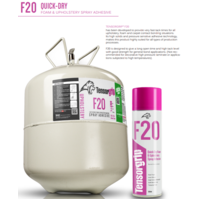 F20 Quick-Dry Foam & Upholstery Spray Adhesive
From $26.42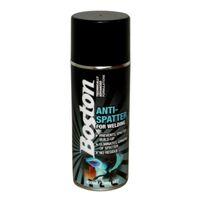 From $13.88
More From This Category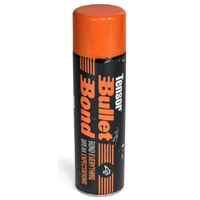 Bullet Bond Adhesive (Original)
From $24.80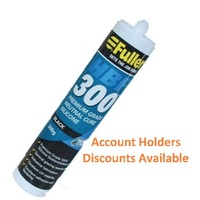 HBF 300™ PREMIUM GRADE SILICONE- Black
From $9.34