TensorGrip H21 - 2 Part Spray Foam Insulation.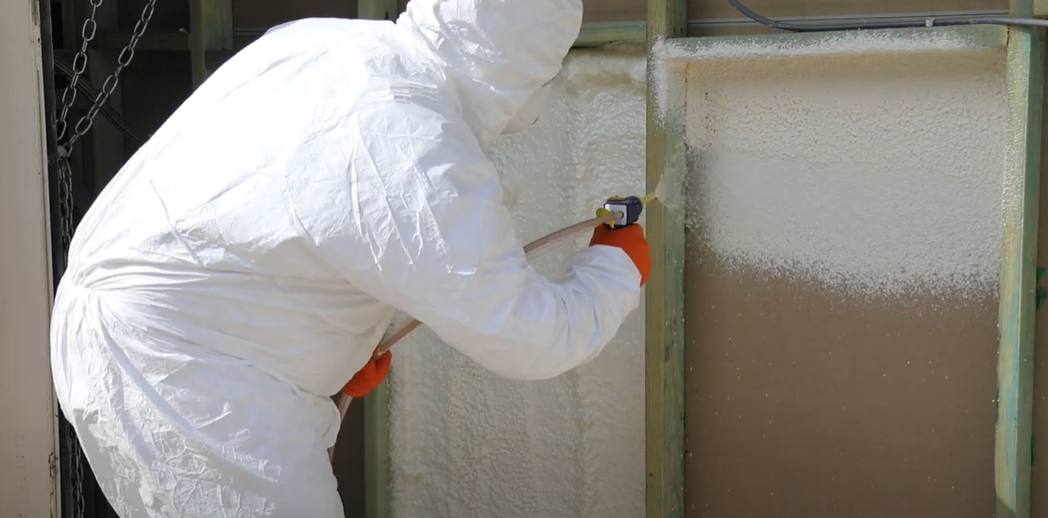 TensorGrip® H21 2 Part Spray Foam Insulation is a portable, self-contained insulating foam dispensing system. When used according to manufacturer's directions, this system effectively air seals and insulates homes and buildings while enhancing R-value.
TensorGrip® H21 2 Part Spray Foam Insulation is low pressure, permanent and dry in 120 seconds. It uses disposable, pressurized chemical cylinders that dispense polyurethane spray foam, eliminating the need for external air compressors, pumping equipment or dry nitrogen. TensorGrip® H21 2 Part Spray Foam Insulation provides quick and easy foam application for repairs and renovations, new installations and production applications.
Advantages
H21 Kits are available in 2 sizes. 12kg KIT, 45KG KIT.

Foam dries in 120 seconds**at 25 degrees C.

Bonds to a variety of materials including wood, masonry, metals, and drywall.

Low-pressure, closed cell, medium density spray foam.

Expands and cures quickly to air seal cavities, gaps, cracks, expansion joints, and other sources of air leakage.

Airtight application improves heating and cooling efficiency — resulting in lower energy bills.

Resists moisture that can lead to mould or mildew.

Reduces vibration and sound transmission.

Low-odour formulation.

Low maintenance.

Increases structural strength.

Fire retardant added in formulation.
Key Applications:-

Walls & roofs

Sheds & warehouses

Metal frame house builds

Shipping containers

Caravan/Van fitout

Commercial refrigeration repairs

Under slab/Underfloor and many more
Kits Available
Supplied and sold as a complete kit containing 2 cannisters (Part A x 1, Part B x1). Two sizes available being a 12Kgs Kit and a 45Kg Kit. Each kit contains the cannisters, gun, set of hoses and 8x nozzles (4x flat spray, 4x bead spray).
Nozzles are one-use item as the foam will harden in the nozzle (approx. 120 seconds as per above notes). You can use white spirits or acetone cleaner to clean the nozzles if wish to reuse them.
Coverage @25mm:- 12Kg Kit 17.7m2, 45Kgs Kit 56m2
Approx. 17.7m2 @25mm so Cubic area would be 0.4425m3
Approx. 56.64m2 @25mm so Cubic area would be 1.416 m3
Directions for use
READ ALL DIRECTIONS AND SAFETY DATA ON BOX BEFORE USE. ALWAYS WEAR GLOVES, EYE PROTECTION AND WORK CLOTHES. USE DROP CLOTHS.

Apply ONLY in temperatures between 16° – 32°C.

Product is flammable during dispensing – turn off sources of ignition prior to use.
PREPARATION: To promote adhesion, surface must be clean, dry, and free of all foreign material. All substrate surfaces should be above 16°C for at least 24 hours prior to application. Variance outside of the recommended temperature can drastically affect the adhesion and yield of your foam kit.

CLEAN-UP: If wet foam contacts skin, clean immediately with a dry rag – do not use water – water accelerates curing. Cured foam must be removed mechanically from surfaces. Uncured foam can be cleaned from most surfaces with Foam Cleaner or acetone.
IMPORTANT Check temperatures before use! CANISTER TEMPERATURE 16° – 32°C SURFACE TEMPERATURE 16° – 32°C AIR TEMPERATURE 16° – 32°C
Please contact the WPS Team for MSDS & Data Sheets.
(H21)
Be The First To Review This Product!
Help other WP Supplies users shop smarter by writing reviews for products you have purchased.
Others Also Bought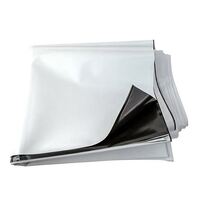 Black and White Panda Plastic Film – 220um
From $15.00
More From This Category
$1,950.00
$850.00