Customer Cartons:- Please contact the WPS Team to discuss your requirements.
Given the nature of bundles of cardbord cartons we only offer delivery to Melbourne Metro.
If you wishing to maximise freight on pallets we suggest you investigate the following cartons also know as "Pallet Filling Cartons".
187mm(L) x 187mm(W) x 300mm(H), 285mm(L) x 285mm(W) x 300mm(H) ,380mm(L) x 380mm(W) 300mm(H)
Pallets Filling Cartons have the following benefits:-
Reduce risk of damaged product during transit.

Ensure the full pallet is used and save on freight.

Save time with faster, easier packing as each carton fits snugly in place.

Have better looking and more secure pallets with these ideal sized cartons.

Cartons stack neatly to maximise space on a standard 1165 x 1165mm pallet.
Carton Resizing/Reducing Tool (COMING SOON, SOLD OUT, VERY POPULAR)
A simple manual tool that provides you with the ability to reduce a carton's height reducing your transport and packaging costs.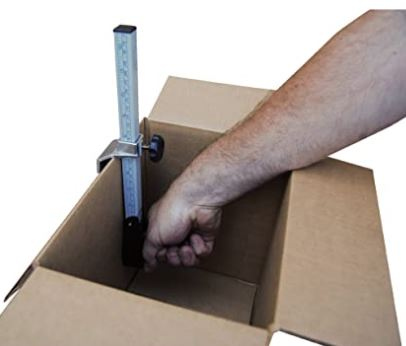 (RSC)
Be The First To Review This Product!
Help other WP Supplies users shop smarter by writing reviews for products you have purchased.
Others Also Bought
More From This Category