555 PVC Pipewrap/Construction Tape
250 Micron Hi Tack PVC

Corrosion resistant wrapping on above & below ground piping

Anti electrolytic barrier between dissimilar metals

Bond breaker prevents adhesion of sealants to surfaces where adhesion is undesirable
*Some sizes listed may need to be cut to order – other sizes available on request
Description
Heavy duty black polyvinylchloride tape. Aggressive rubber/resin adhesive. Low permeability to water, moisture vapour, aqueous electrolytes. High elongation provides excellent conformability to irregular shapes and excellent resistance to corrosive effect of galvanic currents. Can be used as a bond breaker to prevent adhesion of sealants to surfaces where adhesion is undesirable. Applications: Anti corrosive wrapping in above and below ground applications. Anti electrolytic barrier between dissimilar metals. Joining polythene sheeting.
Directions
Ensure pipe surface is clean, smooth and dry – power brush to remove dirt, scale, and loose rust; remove grease or oil with a solvent; and buff off metal burrs and welding splatter around welds. Begin wrapping two wraps at right angles to the pipe and by applying tension adjust the pitch to provide the desired overlap – 50% is normally recommended – the last wrap should be applied at right angles to the pipe and applied with no tension to prevent creep. Primer may also be applied beforehand.
Technical Data: ADHESION: 5.5N/25mm TOTAL THICKNESS: 0.25mm TENSILE STRENGTH: 87N/25mm ELONGATION: 150% DIELECTRIC BREAKDOWN: 10,000 Volts (minimum)
Contact the WPS Team for MSDS & Data Sheets and ask about Account Holder Discounts.
(555)
Be The First To Review This Product!
Help other WP Supplies users shop smarter by writing reviews for products you have purchased.
Others Also Bought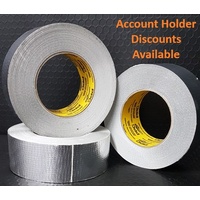 939 Economy Reinforced Foil Tape 50mtr
From $13.21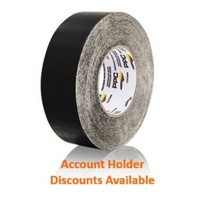 876 Black Reinforced Facing Tape 50mtr
From $15.85
More From This Category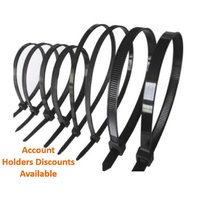 3.6mm x 150mm Black Nylon (100pcs)
$2.43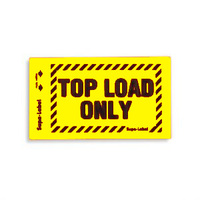 $33.15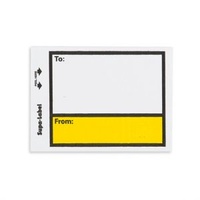 $29.85